ショップブログ「ミカのつぶやき」
★ビオトープ★
2010/07/19
兄夫婦が
仲間たちと10年前に作ったタイムカプセルを開ける会をすることに!
10年もたつと色んな事が変わっているので
「大きくなった子供達を参加させると混乱するんじゃないか?」
という話になり、
久々に姪っ子Ayame&甥っ子Kazumaを預かることになりました☆
当時と違う人と結婚してるひとがいたり、ややこしいもんね(笑)
ああ、タイムカプセルっておもしろい♪
スポトレ子供会(笑)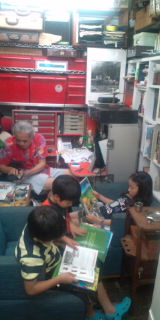 夜中の12時近くに西麻布でジュース飲みながら絵本を読む図★
子供たちを連れて帰って次の日は日曜日☆
「めいっぱい遊ぶぞ〜」ということで、
家の目の前にある「
総合ケアコミュニティせせらぎ
」にお散歩に行きました♪
素敵なビオトープがあるんです☆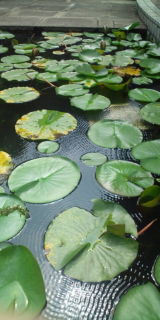 メダカや金魚もいるし、カメもカエルもいるよ♪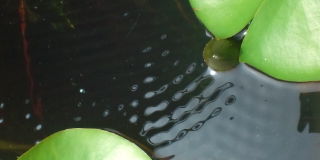 綺麗だなぁ☆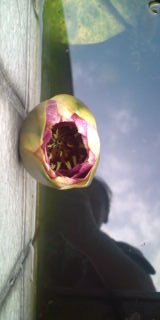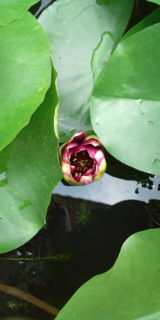 蓮の花ってステキ〜☆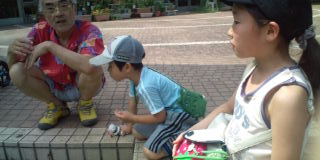 何かいるかなぁ?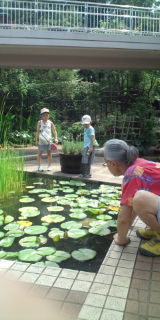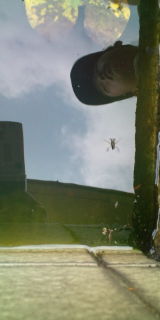 みんな一生懸命探してます(笑)      あっ、アメンボだ♪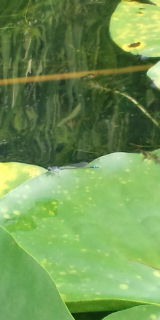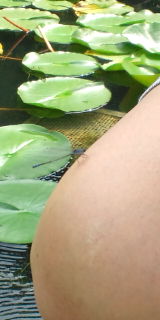 見えるかな? micaが見たことのなかった細い水色のトンボ(?) 父のひざにもとまったよ♪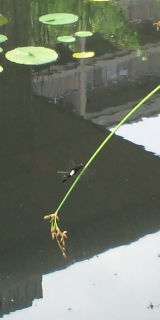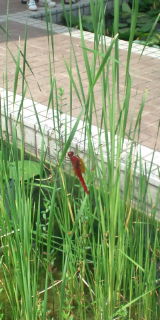 白黒のトンボ☆           りっぱな赤トンボも!!!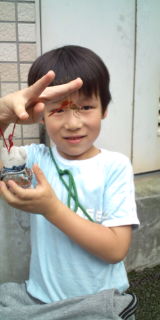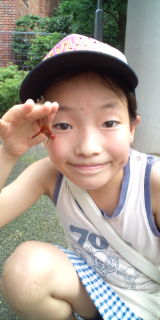 そうそう、羽をそーっと持つんですよぉ♪
ビックリするぐらい大きな「鬼ヤンマ」は撮れなかったなぁ(涙)
ビオトープを離れてお隣の草むらへ〜☆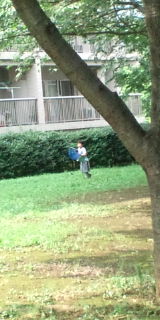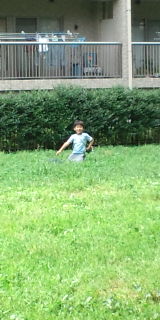 Kazumaがなんか追っかけてる! おっ捕まえたかな?!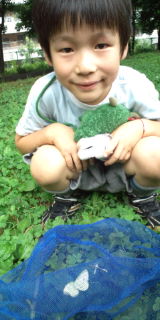 すご〜い!!   モンシロチョウ2匹どりじゃん!!!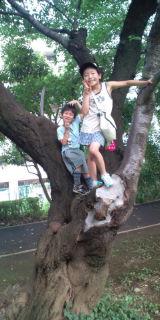 大好きな木のぼりもして、大満足♪
油井家は全員、「自然児」です(笑)
キャンプ行きたいなぁ・・・。
Keep it coming, wiretrs, this is good stuff.
How could any of this be better stated? It coudln't.
апрапрапр
I was wondering if you ever considered changing the page layout of your site? Its very well written; I love what youve got to say. But maybe you could a little more in the way of content so people could connect with it better. Youve got an awful lot of text for only having one or two pictures. Maybe you could space it out better?
It's very straightforward to find out any topic on web as compared to books, as I found this article at this website.